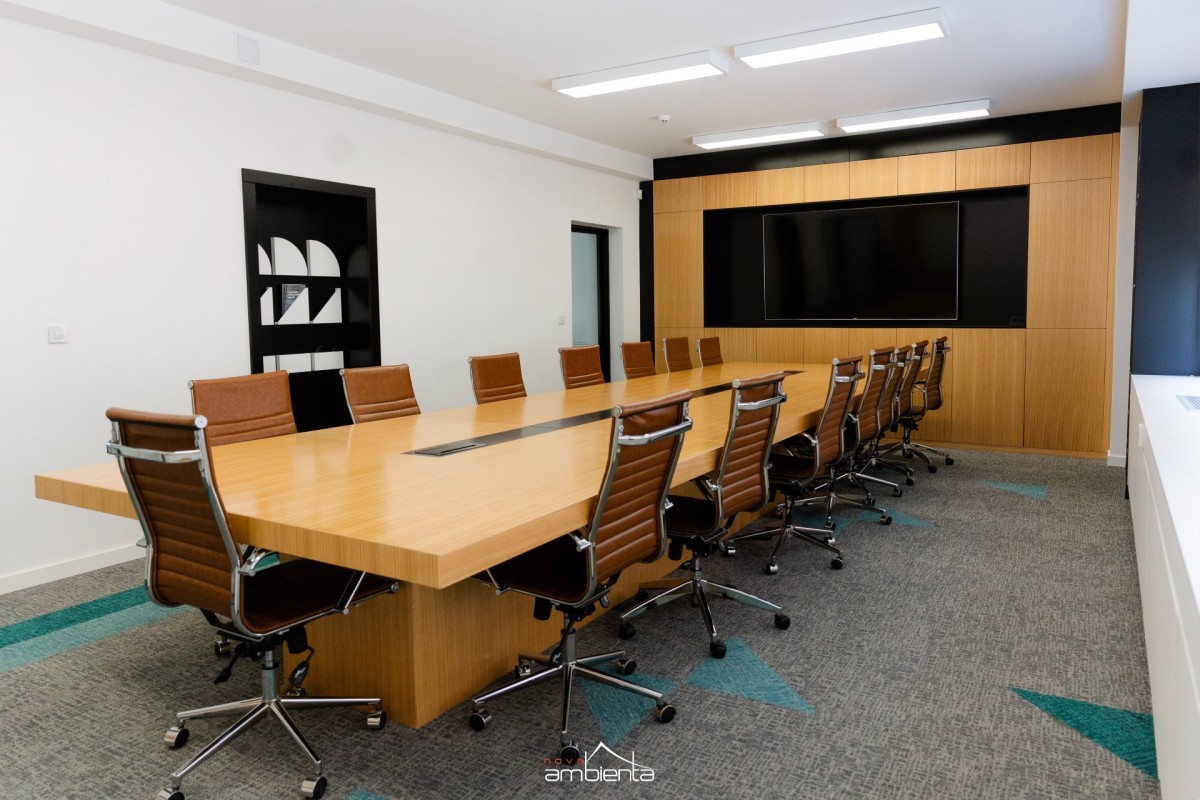 Breaking frames of the usual
September 11, 2023
Producing a custom interior for the IPSA Institute was a true test of creativity and expertise. Through the use of natural materials such as veneered wooden leaves of oak and walnut, a space was created that not only exudes the warmth and textures of nature, but also radiates a high-quality appearance.
What makes this project special is the harmonization of unconventional shapes and skillful folding of elements into the design itself. This approach indicates a virtuoso application of wood to achieve the desired aesthetics, adding a dimension of innovation in every corner of the space. The central piece, an imposing conference table over six meters long, not only attracts attention but also functionally serves as the epicenter of business meetings and events. The combination of wood and metal structures brings a slight industrial touch, creating harmony between natural elements and contemporary design.
The importance of respecting the preferences of investors should not be overlooked either, thus ensuring the success of a challenging project such as this one. The designers carefully researched and deeply understood the wishes of the investors, which resulted in the creation of an environment that skillfully balances minimalism and luxury.
The IPSA Institute became the host of a unique, unusual atmosphere that not only stimulates productivity but also provokes creativity and comfort. The combination of natural materials, innovative shapes and precise adaptation of the design to every detail testifies to a high level of expertise and dedication to detail during the entire process of creating this special interior.
Ultimately, the customized interior of the IPSA Institute exceeds expectations and sets a new standard for the combination of elegance and creativity in a business environment.
This project stands out as an inspiration to everyone who appreciates creativity, reaching beyond and, of course, quality.
Open the image for the best quality!