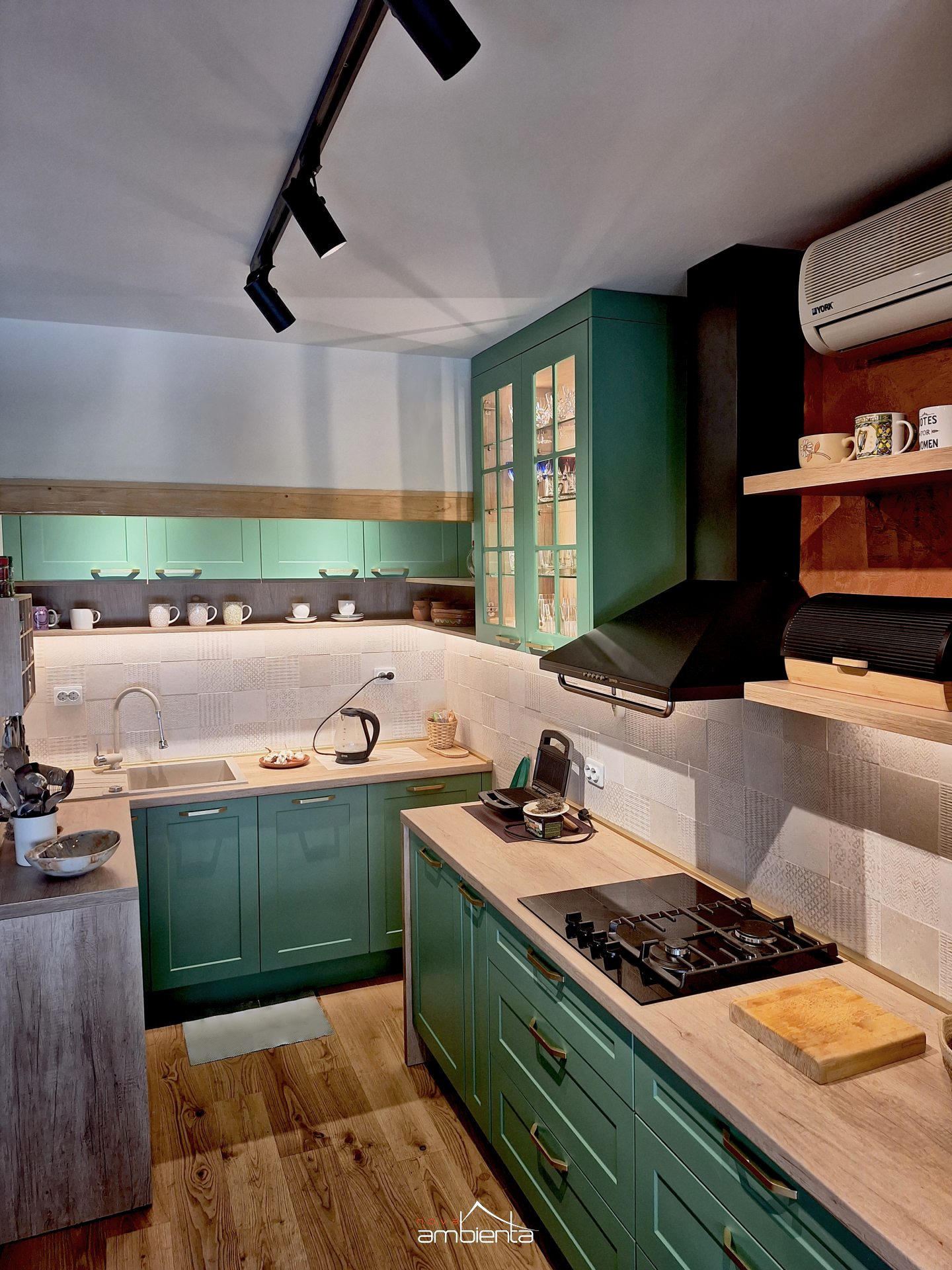 Moroccan Charm In Contemporary Design
September 3, 2023
The kitchen, which combines different time periods and styles in a unique retro design, proves that the possibilities for creativity in interior design are endless. Our retro kitchen is a masterpiece that blends past and present in order to create an incredibly inspired space.
 
The spacious kitchen has become home to Moroccan shades, warm wooden decorations and a combination of open and closed shelves that complement each other perfectly.
Moroccan colors add depth and character to a space, bringing vibrancy and intriguing nuances that enliven every corner. Wooden decor provides natural warmth, which makes a combination that creates a harmonious contrast that easily fits into any kitchen atmosphere. Each component has been carefully considered and placed to achieve harmony between aesthetics and functionality.

Elegant discretion

Open shelves aren't just a place to store kitchen essentials – they're also a stage on which to display your favorite culinary artifacts. Every set of dishes has its place in that story. On the other hand, closed spaces discreetly hide all technical equipment and tools, keeping the space neat and fully utilized.

Freedom

The heart of this design are massive elements that bring a touch of opulence and elegance to the entire kitchen. The kitchen, designed according to the space, promises you a dose of freedom of movement while cooking, given the spacious worktop along the entire length of the kitchen.
Regardless of whether you are a creative cook who likes to experiment or just a fan of aesthetics, this kitchen will win you over with its refined and unusual atmosphere.

Your oasis of inspiration

If you also dream of transforming your space into the perfect vision you imagine, we are here for you, ready to justify your trust. Our interior design experts are at your disposal for every step of the journey towards creating inspiring interiors.
Yours to imagine, ours to create. Together we can dive into your oasis of inspiration.
Open the image for the best quality!