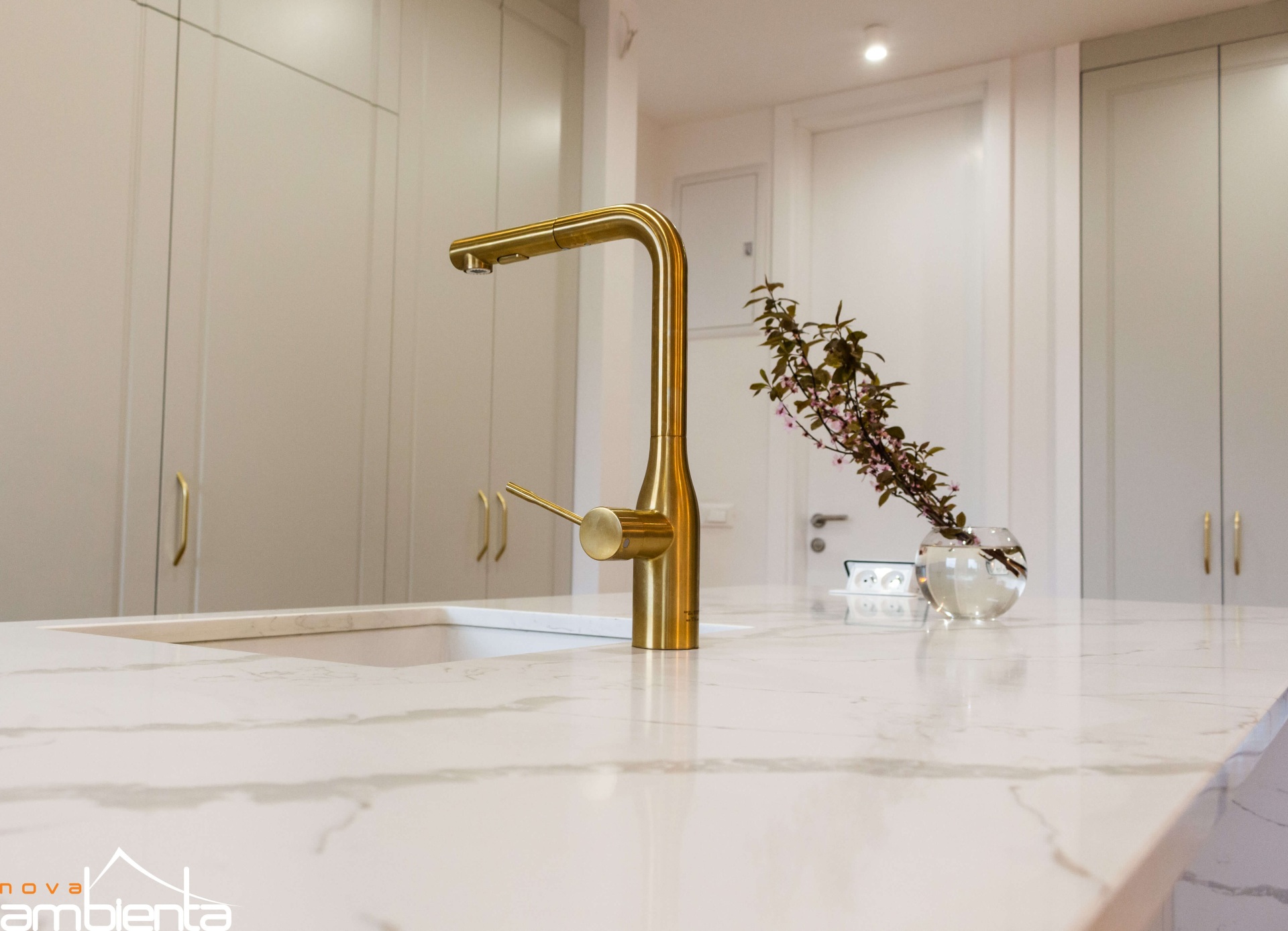 Quartz – a reflection of elegance and luxury
August 6, 2023
When making a custom-made kitchen, you have the opportunity to turn your dreams into reality. That it is very possible is told by another one in our series of projects purpose-built according to the wishes of our clients with the suggestions and solutions of our architects. The irresistible combination of retro fronts with quartz decor of high elegance gives a modern look to a space that radiates warmth.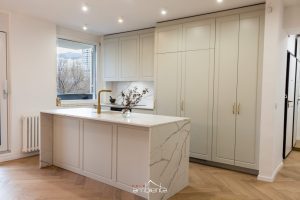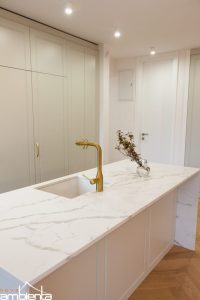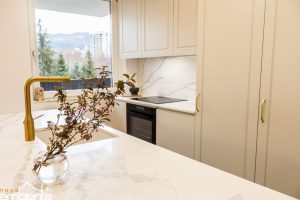 In order for the kitchen to be a place for family gatherings and the creation of favorite memories and meals, the island was placed in its central part, which also represents storage space.
Golden details such as the handles on the elements and the golden faucet, which captures attention with its sophistication, bring a touch of luxury to the entire interior.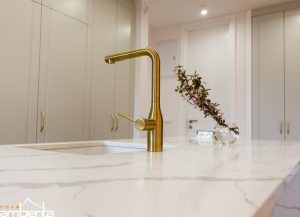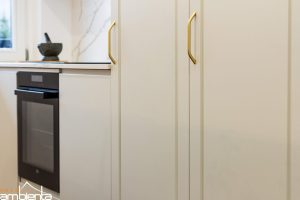 The overall appearance of the kitchen provides a feeling of comfort, luxury and elegance.
When creating a kitchen, which for many is the most important part of the home, we must not neglect its functionality. We notice that in this project the island has the main role when it comes to the size of the work surface, while opposite it there are storage elements.
A luxurious and attractive worktop made of quartzite impresses with its beauty and functionality. Unlike marble and granite, quartz is more resistant to acids, stains and scratches, and is also easier to maintain. By deciding to enrich your kitchen with a quartz countertop, you are making a long-term and safe choice for the interior of your home.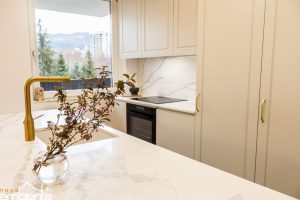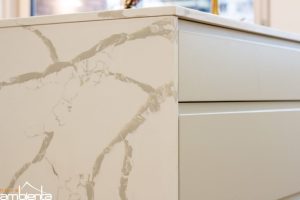 If you too have decided that your living space exudes uniqueness and quality and that every piece of furniture is created especially for you, you can visit us, contact us, and see more about our work on social networks (Facebook and Instagram).