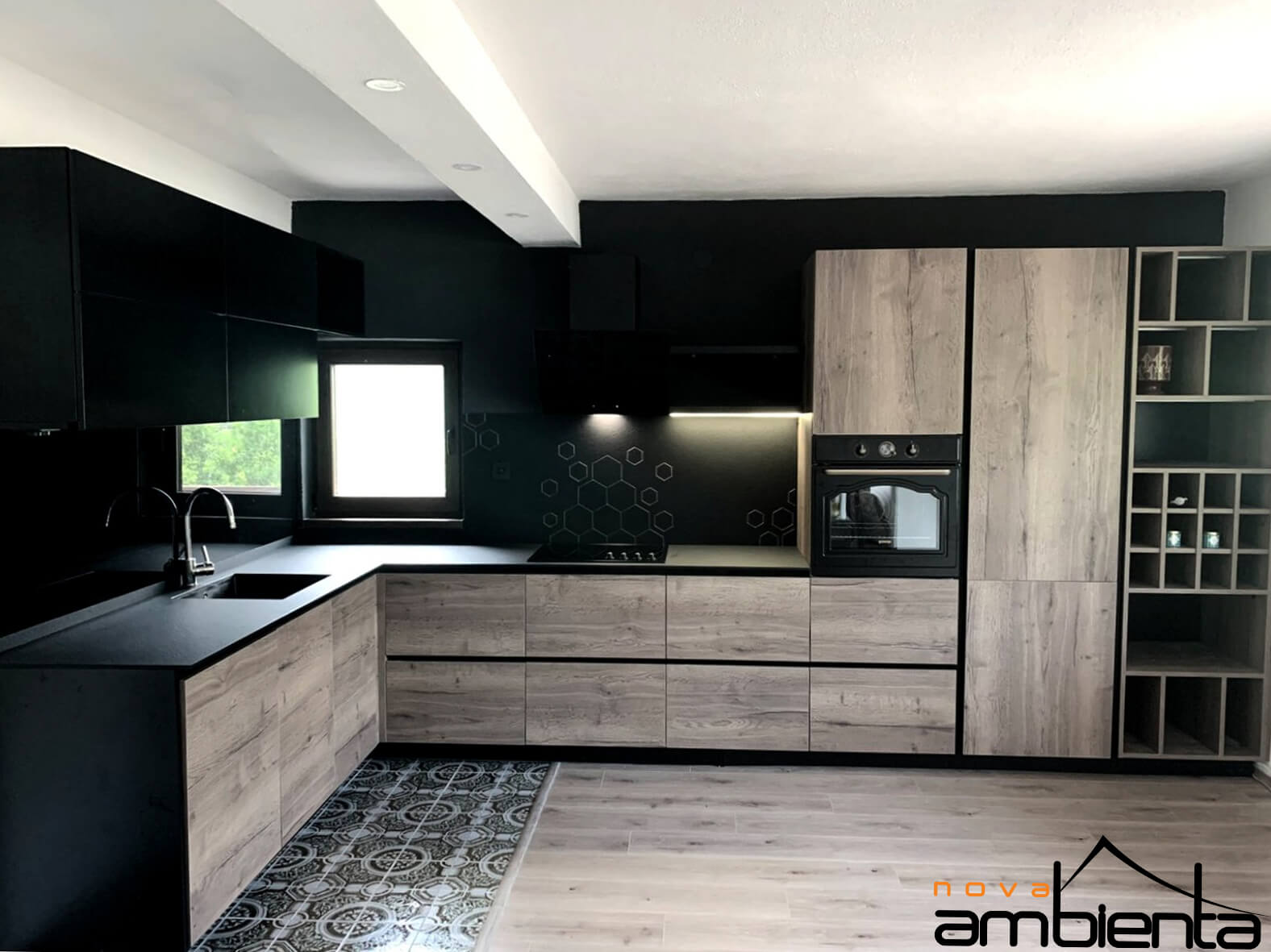 Wooden decor: Kitchen in harmony with nature!
August 6, 2023
Often, during the complete renovation of the entire apartment or just one part of it, we are under stress, even though we left the design and installation of new furniture in the hands of experts. Remodeling the kitchen from the ground up is certainly a challenge considering that we are making a long-term choice for a place in the apartment that brings the whole family together. It is certainly important that we are aware of our needs and possibilities from the very beginning because accordingly we will create our dream kitchen regardless of its dimensions. Even if you are not sure what exactly you want, you can contact us, make an appointment, and together with our team of architects, create your dream kitchen and come up with the ideal solution for you.
In the following, we bring you another beautiful story about changing the interior, i.e. about making a custom-made kitchen, where the combination of natural and modern style is obvious.
We usually do not pay enough attention to the layout of the kitchen elements and thus fail to extract the maximum potential from the space in front of us. In the first picture, which shows the current state, we see an inadequately used space, which results in a lack of work surface and space for storage, storage and kitchen appliances. In order for the space to be optimally used, it is best that the kitchen reaches from corner to corner and that way every centimeter of space is used, of course with the existence of hanging elements. In addition to the efficiency and functionality provided by properly used space, it looks more beautiful and thus the kitchen forms a rounded whole.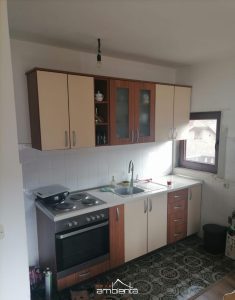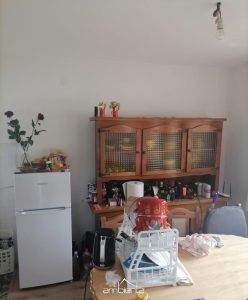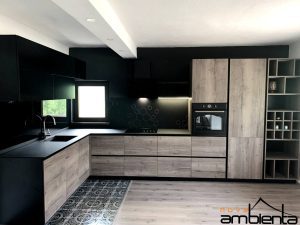 In an effort to inhale the scent of nature every day, it is preferable to choose materials that have their roots in nature or at least those inspired by natural decor. The advantage of natural materials is that they can also be used in small-sized kitchens, because with such kitchens we often encounter various obstacles, so you can read about ideas for decorating small kitchens on our page.
The entire interior is filled with boldly chosen shades of darker tones. The fronts are made of wood decor chips and form a perfect match with the black compact panel, which can often be an ideal choice for surfaces that are used intensively, such as a worktop. Why? Compact panels are easy to maintain, resistant to shocks and scratches, while a modern and elegant design is indispensable.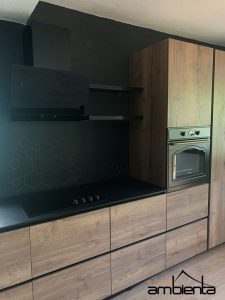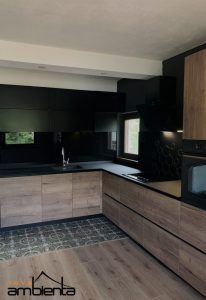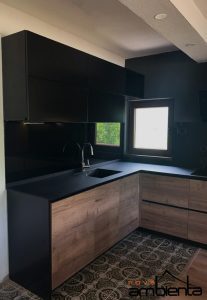 Before your dreams become a reality together with us, we offer you a 3D view of the designed interior. We strive to bring you closer to the appearance of your future kitchen in the best possible way by providing an insight into the appearance of the project in order to resolve all ambiguities and doubts in time. The pictures show the 3D rendering and the final realization of the project with minimal discrepancy.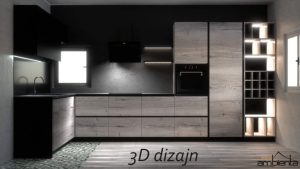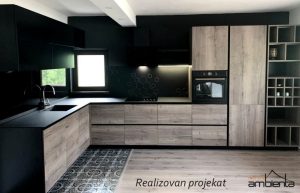 If you too have decided that your living space exudes uniqueness and quality and that every piece of furniture is created especially for you, you can visit us, contact us, and see more about our work on social networks (Facebook and Instagram).