Closets o
Walk-in closets
Not having enough spacefor closets often serve as an excuse  why we can't have something in our home, and it just takes a little imagination and effort to turn our desires into reality.
One of these desires is to design a walk-in closet, which seems like an impossible dream, because we simply cannot devote our entire room to clothing, footwear and fashion accessories.
NoveAmbienta's design solutions are proof that you only need a small amount of space, for this great interior element, which you can turn into your own little clothes sanctuary.
Built-in wardrobes
Sliding or hinged closets for the living room or bedroom: a comprehensive system that incorporates flexibility and rationality, designed to define and organize a space, with a wide selection of finishes, mechanisms, materials and interior accessories.
In this way, closets can be an integral part of any space and make a compact whole and symbiosis with other elements of the interior, whether it is a bedroom, living room or office space, because new possibilities and design solutions offer the answer to the requirements and the needs to  those with the most refined taste.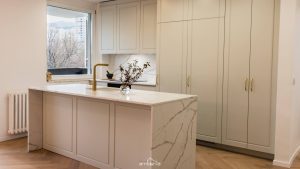 Learn more about us, feel free to search for us on social networks: Facebook , Instagram i LinkedIn