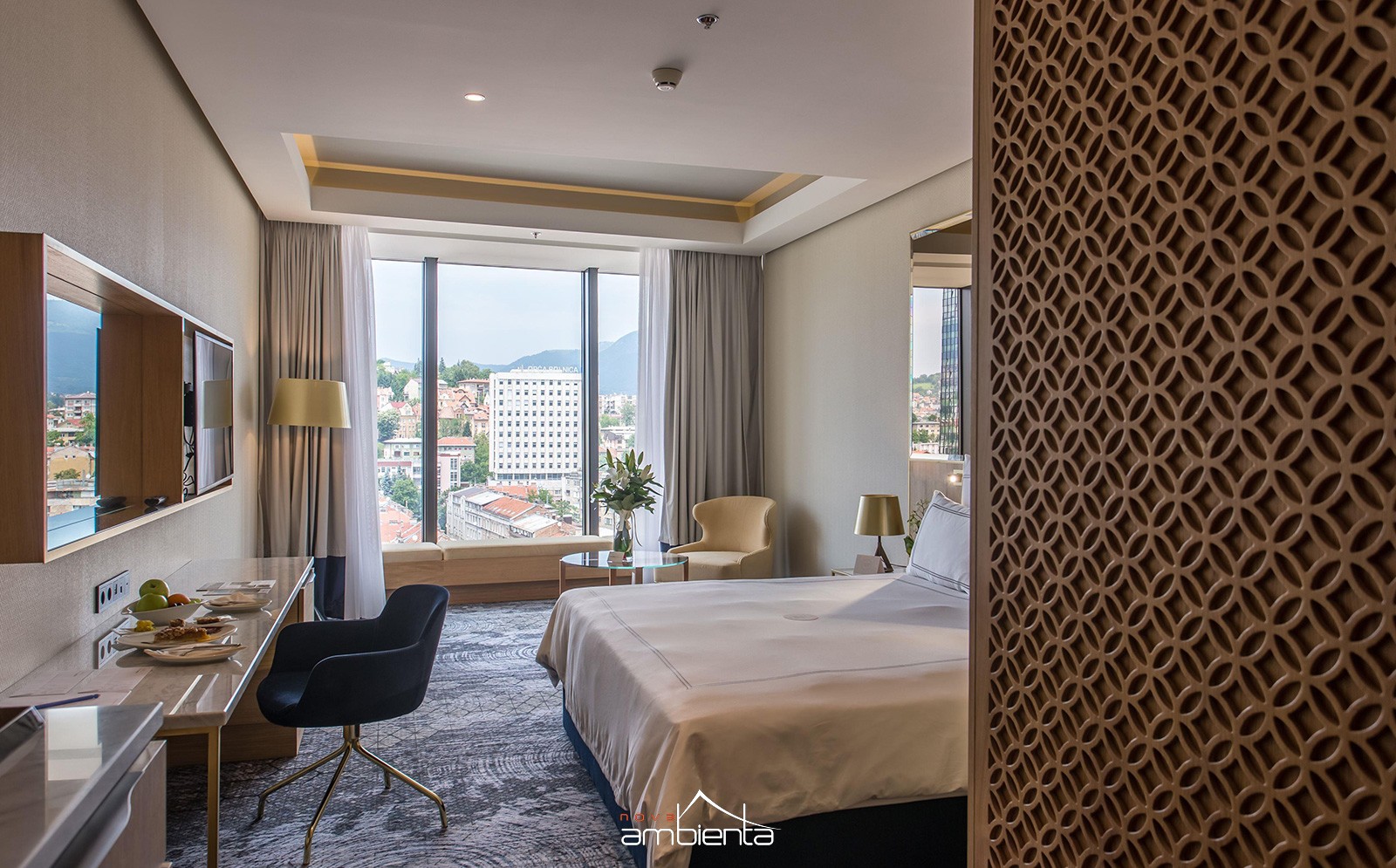 Furnishing of Swissotel Hotel Sarajevo
August 6, 2023
Decorating the interior of the luxury Swissotel hotel of the French group Accor, which owns over 5,100 hotels in over 110 countries around the world, was a big challenge that we gladly accepted. We are honored to have won the trust of one of the world's leaders with our quality, innovative solutions and modern design. The rooms of the Swissotel hotel represent a unique combination of oriental and western style, which in combination with top quality materials provides a feeling of coziness, luxury and comfort. Sophisticated design that exudes elegance represents a perfect oasis for vacation.
The focus is on functional design with unexpected Bosnian and Swiss accents, and special attention is paid to the quality of built-in materials. The interior is based on classics with segments of traditional Bosnian, oriental and contemporary, and as such is in contrast with the external appearance of the building, which is a reflection of the style of the 21st century.
We are sure that the final results of this project will not leave anyone indifferent.